Making biology crystal clear
4 million euros to European project in advanced Structural Biology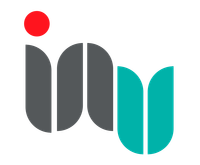 01.02.2017
Instruct is a pan-European research infrastructure in structural biology, making high-end technologies and methods available to its users since 2011. Portugal is a member country and this has allowed our structural biologists to gain access to the most advanced tools in the fields from sample preparation, biophysical characterization, X-ray Crystallography, NMR, Cryo-EM and MS.
Now, Instruct has secured 3.950 million euros for expanding the implementation of its services to the community. The aim of the new project, Instruct-ULTRA, is to advance the scope and efficiency of Instruct service delivery and establish a strategy for a sustainable future. The work plan includes engaging with new European and international communities and strengthening relationships with industry. Instruct-ULTRA was funded within Horizon 2020 and will be implemented over a 4 year period, starting January 2017 until the end of 2020.
On February 22nd and 23rd, the Instruct-ULTRA kick-off meeting will take place in Brussels.
ITQB NOVA is one of the 14 members of Instruct-ULTRA, with coordinators Maria Arménia Carrondo and Margarida Archer. The network also includes eleven Instruct Centres and three Affiliate Centres. ITQB NOVA represents the Portuguese PCISBIO Affiliate Centre at Instruct-ULTRA, participating in 3 of its 8 work packages with 100.000€.
More information on Instruct and Instruct-ULTRA.