Manuel Carrondo distinguished with 2021 Cell Culture Engineering Award
The leader of the Engineering Cellular Applications Lab at ITQB NOVA and iBET's vice-president has been distinguished with the Cell Culture Engineering Award 2021.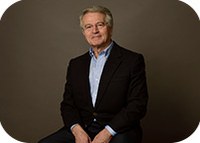 Manuel Carrondo, Full Professor of Chemical and Biochemical Engineering at FCT NOVA (retired), founder of iBET (1989) and GenIBET Biopharmaceuticals (2006), and currently iBET's vice-president and principal investigator at ITQB NOVA, has been distinguished with the Cell Culture Engineering (CCE) Award 2021.
This prestigious award recognises outstanding contributions to the field of Cell Culture and is given bi annually at the Cell Culture Engineering conference, organised by Engineering Conferences International (ECI). This recognition distinguishes Manuel Carrondo's efforts to create and develop iBET with strong partners and supporters, since 1989, in the absence of CCE R&D in Portugal.
Noted by ECI is the foundation, in 2006, of the spin-off GenIBET Biopharmaceuticals, targeted to the production of proteins, cells, and viruses for phase I/II clinical trials.
ECI also underlines key process development areas impacted by Manuel Carrondo, including monoclonal antibodies, viruses, and cells and tools for research and gene therapy. Manuel has also been strongly committed to the European Society of Animal Cell Technology (ESACT), since 1995, and various Engineering Conference International biotechnological series.
A final highlight goes to Manuel Carrondo's key role in mentoring and serving the field through his efforts in attracting, training, and retaining qualified and committed scientists at iBET, whenever possible. Of note, are the 37 Ph.D. students supervised, plus MScs and postdocs, and 250 papers published.
Read more here.