Metallo Proteins and Spectroscopy: Relevance for Human Health and Disease
Workshop takes place next Tuesday, 1 October, at the Rectory of Universidade NOVA de Lisboa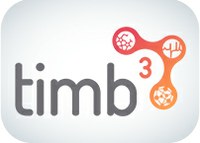 Next Tuesday, 1 October, the Rectory of Universidade NOVA de Lisboa receives the meeting "Metallo Proteins and Spectroscopy: Relevance for Human Health and Disease". The meeting is part of the TIMB3 Twinning project, and will gather specialists from institutions such as the Max Planck Institute, Indiana University and Kent University, Gloucestershire Hospitals NHS Foundation Thrust and ITQB NOVA.
Metal ions integrated in proteins/enzymes are essential for life and, in particular, play determinant functions in human health and disease. Studying their mode of action requires spectroscopic methods, such as Magnetic Resonance (Nuclear and Electronic) and Vibrational spectroscopies.
The meeting will gather specialists on the role of Metals in Biology and on the application of several spectroscopies. The researchers will show how spectroscopies are used to understand the molecular basis of these important components of life and their medical implications.
This workshop follows the annual meeting of the TIMB3 project, which took place this week at ITQB NOVA.