MolBioS PhD Program 2015
Applications are open from 23 April to 28 May 2014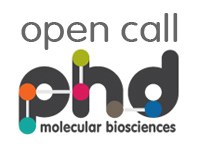 Oeiras, 23.04.2014
The call for applications to the 2015 edition of the PhD Program in Molecular Biosciences is now open. The program is a flexible state-of-the-art research oriented program that fills the gap between molecules and living systems, training students in molecular approaches needed to understand the mechanisms of life. The program provides an updated overview of the fundamental aspects of biological processes, followed by more specific training in one of four key areas (research profiles): Molecular Mechanisms of Biological Processes, Molecular Microbiology and Infection Biology, Biopharmaceutical Technology and Plants for Life.
Eleven FCT-funded fellowships are available. Interested and highly motivated candidates should visit the PhD Program website and access the online application form, where all information can be uploaded. On June 9th, candidates will be informed of the results of this first selection period. A short list of candidates will be selected for a second evaluation step, involving both a presentation and an interview with the Admission Committee. Interviews are scheduled to take place in the week 30 June-4 July.
The application deadline is May 28.
The PhD Program is funded by Fundação para a Ciência e a Tecnologia and involves ITQB, iBET, two units of FCT-UNL – REQUIMTE and CREM – and IGC.