Paula Alves is new Vice-President of ESACT
Researcher distinguished by European Society of Animal Cell Technology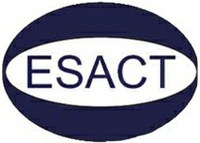 Oeiras, 16.07.2013
Paula M. Alves, coordinator of the Animal Cell Technology Unit was nominated Vice-President of the European Society of Animal Cell Technology. The nomination was announced during its 23rd Meeting, held last June in Lille, France.
This nomination is a further recognition of the strong contribution of Paula M. Alves to the field of Animal Cell Technology over the years. After being elected for the Executive Committee in 2005, Paula Alves was later unanimously nominated Secretary in 2009, a position she held since then. She will now continue to serve the Society, within the Executive Committee, as vice-president. For ITQB Director, Cláudio Soares, "it is a great pride for ITQB to have one of its scientists as vice-president of such a recognized scientific society".
ESACT is one of the largest Animal Cell Technology institutions with over one thousand members, including scientists and engineers in academic, medical and industrial R&D and Production, in the medical services, in industry, and in the political and regulatory bodies. The Society was founded in 1976 to create a forum for the exchange of ideas on biological and engineering techniques to promote knowledge and the use of human and animal cells e.g. for the manufacturing of products.