Twelve FCT investigator positions awarded at ITQB
Results from the 2014 call are out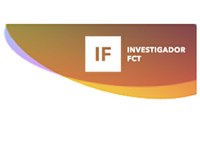 Oeiras, 11.12.2014
The results of the FCT Investigator Programme 2014 are out and ITQB has secured twelve positions in this competitive program for the recruitment of researchers to Portugal's R&D centers.
Established in 2012, the FCT Investigator Programme provides 5-year funding to both post-doctoral researchers who wish to make the transition to independent researchers (Starting Grant), already independent researchers, with a proven track record, who wish to consolidate their research skills and establish leadership in their research fields (Developmental Grant), and established independent researchers, with an outstanding curriculum and proof of leadership (Consolidation Grant). In the 2014 call, about 1,400 applications went over two selection rounds and 228 were recommended for funding, in all scientific areas. Reflecting the multidisciplinary nature of the institute, ITQB supported applications in five different areas: exact sciences, engineering and technology sciences, medical and health sciences, environmental and agricultural sciences, and natural and animal sciences.
The FCT Investigator Programme is open to all nationalities and "targets scientists with exceptional track-records and clear potential to develop innovative research". The scientists awarded FCT Investigator grants at ITQB in 2014 are: Ana Belén Pereiro, Ana Rita Petronilho, Isabel Abreu, João Araújo, João Vicente, José Andrade, Ligia Martins, Margarida Archer, Maria Carlota Vaz Patto, Pedro Domingos, Rita Abranches, and Smilja Todorovic.
Congratulations to all!

Corrections: Two additional positions meanwhile awarded are now also included in the text an d the title.
The total number of positions recomended for funding was updated according to the new list provided by the FCT (12.12.2014).