New ITQB PhD Program
Official start on February 9th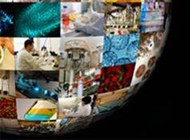 ITQB PhD Program
The new ITQB PhD Program, fully re-structured to meet the rules of the Bologna agreement, will officially start on February 9th.
While keeping the in-depth specialized research component that is essential for a PhD degree, the ITQB PhD Program in Chemical and Biological Sciences & Engineering aims to provide a broad perspective of chemistry, life sciences and bioengineering, and prepare students for their future careers.
During the opening session presided by the ITQB Director, José Artur Martinho Simões, the Program's structure and the contents of each curricular unit will be presented. The session will take place at 9h30 in the ITQB Auditorium.