New PhD Programmes at ITQB
ITQB is now involved in ten FCT-funded PhD Programmes.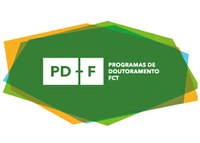 Oeiras, 19.06.2014
ITQB has two new PhD programmes funded by the Fundação para a Ciência e a Tecnologia: Plants for Life and Biology at the Host-Microbe Interface. ITQB is also involved in three other funded programmes: Advanced Integrated Microsystems (coordinated by IST), Nuclear Magnetic Resonance Applied to Chemistry, Materials and Biosciences (coordinated by FCT-UNL), and Applied and Environmental Microbiology (coordinated by Universidade do Minho). In total, ITQB is involved in ten out of the 96 PhD Programmes approved in the 2012 and 2013 FCT call.
Both ITQB coordinated new PhD Programmes are anchored in the formerly approved PhD Programme in Molecular Biosciences but provide a deeper level of knowledge in specific areas.
The PhD Programme in Plant Sciences (Plants for Life) focuses on Plant Biology and Biotechnology, with a wide perspective ranging from the molecules to the environment, and gives a more practical approach of modern plant breeding techniques. With a strong international component, the programme is funded for the next four years, and will attribute six studentships (half mixed studentships) per year. Participating institutions include: Max Planck Institute of Molecular Plant Physiology, Instituto nacional de Investigação Agrária e Veterinária, The Sainsbury Laboratory Cambridge University,Instituto de Biologia Experimental e Tecnológica, Instituto Gulbenkian de Ciência, Faculdade de Ciências da Universidade de Lisboa, and VIB Department of Plant Systems Biology from Ghent University. The programme should start in March 2015.
The PhD Programme in Microbiology (Biology at the Host-Microbe Interface or B@HMI) is jointly organized by the ITQB, the IGC and the IMM and gathers the existing critical mass, research environment and associated infrastructure provided by these three major national research institutions all in the Lisbon area. The B@HMI PhD programme aims at converting this capital into advanced post-graduate training at a level of excellence, on molecular, cellular, evolutionary and medical aspects of host microbe interactions, and to identify and foster a modern generation of investigators acting at the host-microbe interface. This programme was created on the premise that understanding the general principles guiding host-microbe interactions is a major scientific endeavor per se with a potential global translational impact on therapeutic intervention against infectious as well as non-communicable diseases. The programme is scheduled to start in January 2016.