One year within TRANSBIO
ITQB researchers are involved in most collaborative projects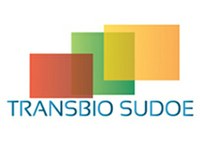 After one year within the TRANSBIO SUDOE project, a consortium of Southwest research institutions, ITQB is the institution with the highest number of collaborative projects with its counterparts. This transnational cooperation initiative, co-financed by the INTERREG IV B SUDOE program, aims at promoting interdisciplinary and interregional research, developing collaborative networks, and fostering the development of companies and start-ups in the field of health and life sciences on the Southwest of Europe. The Portuguese participation in TRANSBIO is coordinated by ITQB.
The objective of the INTERREG IV B SUDOE program is to promote "innovation and the setting up of long lasting cooperative networks in the technology field". Within TRANSBIO, collaborative projects can provide mobility support (transport & accommodation) for researchers or companies associated to the TRANSBIO partners interested in setting up collaborative research with associated partners from the other participating regions. Six out of the nine approved projects involve ITQB researchers.
The main beneficiaries of TRANSBIO SUDOE are Université Toulouse III Paul Sabatier - UPS (Midi-Pyrénées - France) also the coordinator; Fundación Privada BioRegió de Catalunya - BIOCAT (Catalonia – Spain); Instituto de Tecnologia Quimica e Biologica - ITQB (Lisbon - Portugal), Universidad de Santiago de Compostela - USC (Galicia – Spain); Institut Européen de Chimie et Biologie - IECB (Aquitaine - France); Universitat de les Illes Balears (UIB) & Clúster biotecnològic i biomèdic de les Illes Balears (BIOIB) (Palma de Mallorca, Balearic Islands – Spain); Université Montpellier 2 Sciences et Techniques – UM2 (Languedoc – France) and Fundación InnDEA Valencia (Valencia - Spain).

For more information, please visit the projects' website and contact directly Ricardo Louro, the Portuguese coordinator of TRANSBIO.