Open Access Week
Universidade NOVA joins international initiative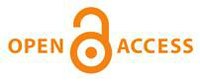 Oeiras, 24.10.11
The international Open Access Week starts today. From 24th to 29th of October, Universidade Nova de Lisboa celebrates this inititative with number of events taking place at the FCT Library in Monte da Caparica. These include a 30 minutes session on everything you need to know on Open Acess to take place on the 27th at FCT; the session will be video-casted live.
"Open Access" to information – the free, immediate, online access to the results of scholarly research, and the right to use and re-use those results as you need – has the power to transform the way research and scientific inquiry are conducted. It has direct and widespread implications for academia, medicine, science, industry, and for society as a whole.
Open Access has the potential to maximize research investments, increase the exposure and use of published research, facilitate the ability to conduct research across available literature, and enhance the overall advancement of scholarship. Research funding agencies, academic institutions, researchers and scientists, teachers, students, and members of the general public are supporting a move towards Open Access in increasing numbers every year. Open Access Week is a key opportunity for all members of the community to take action to keep this momentum moving forward.