Paula Alves elected for US National Academy of Engineering
The Principal Investigator at ITQB NOVA and iBET CEO is the first Portuguese woman to be elected to NAE and the second elected Portuguese member.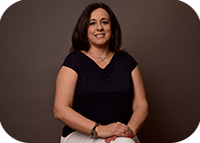 Paula Marques Alves, Principal Investigator at ITQB NOVA, CEO of iBET, and Professor at Universidade NOVA de Lisboa, was elected to the US National Academy of Engineering (NAE). Paula Alves is the first Portuguese woman to be elected to NAE and the second elected Portuguese member.
Founded in 1964, the US National Academy of Engineering (NAE) is a private, independent, non-profit institution that provides engineering leadership in service to the nation. The NAE is part of The National Academies of Sciences, Engineering, and Medicine and operates under the same congressional act of incorporation that established the National Academy of Sciences, signed in 1863 by US President Lincoln. The mission of the US National Academy of Engineering is to advance the well-being of the nation by promoting a vibrant engineering profession and by marshaling the expertise and insights of eminent engineers to provide independent advice to the federal government on matters involving engineering and technology.
This election is among the most prestigious awards given in Engineering. The US National Academy of Engineering recognizes and honors those who have made outstanding contributions to "engineering research, practice, or education, including, where appropriate, significant contributions to the engineering literature" and to "the pioneering of new and developing fields of technology, making major advancements in traditional fields of engineering, or developing/implementing innovative approaches to engineering education".
According to NAE, Paula Alves' distinction is due to "leadership in biomanufacturing, advanced biotherapeutics, and bridging the gap between academia and industry".
In the words of Paula Alves, "It is a great honor to be elected to one of the most prestigious engineering academies in the world. It is a recognition of the impact of my contributions to the advancement of innovative biological products, but also of my commitment to training scientists and engineers. I always try to convey the relevance of bringing together the knowledge, experience, and reality of academia and industry. It is the multidisciplinarity and the problem-solving attitude, characteristic of engineers, that inspires me. This honor comes with responsibilities, US academies are public service organizations, not honorary organizations. As a woman, this responsibility is even greater since we have to work to attract young women to the world of engineering where there is still a great gender imbalance."
The election of new NAE members is the culmination of a year-long process. Paula Alves is among the 23 new foreign members and the 106 North American members elected in 2021. As of this day, the NAE has 2355 US members and 298 foreign members. The members now elected will be invested members of the NAE in a ceremony to be held in Washington in October 2021 during the Academy's annual meeting.