Pedro Matos Pereira invited young scientist of Acad. das Ciências
The Academy of Sciences of Lisbon has invited twenty young scientists to join its third cycle of membership, and ITQB NOVA researcher Pedro Matos Pereira is part of the new members in the field os Sciences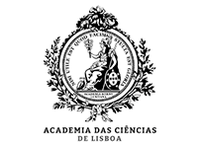 Pedro Matos Pereira
The Board of Directors of the Seminar of Young Scientists (SJC) of Academia das Ciências has selected researcher Pedro Matos Pereira, and another nineteen candidates, to join the third cycle of membership of the SJC, until 2023.

The SJC is part of the Institute of Advanced Studies of the Academy of Sciences of Lisbon and seeks to maintain the connection between the Academy and the younger members of the scientific community. The full list of new members was chosen among the proposals of academics of distinct areas of knowledge, such as Bioethics, Physics, Geology, Biology, Philosophy, or Literary Studies, and will enable the development of interdisciplinary activities within the Academy of Sciences.
Defined by its transdisciplinary character, the SJC seeks to produce instruments that can be used by science policymakers and to promote the sharing of knowledge and know-how with society in general, through the organization of conferences, colloquia, and other relevant activities.