PhD Plants for Life: call for applications
Deadline for applications to FCT funded PhD Program is December 4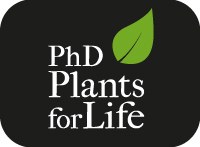 Oeiras, 05.11.2014
The International PhD Program – Plants for Life, funded by the FCT – Portuguese Foundation for Science and Technology, invites applications for six scholarships, three national and three mixed (up to two years abroad), to start in March 2015. The call for applications is open between 5th November and 4th December 2014.
Students are invited to submit their applications using an online plataform available at PhD Program Website.
Plants for Life associates five of the most recognized Plant Research Centers in Portugal (ITQB, FCUL, IBET, IGC, and INIAV) with three world-class Plant Research Centers in Europe (VIB-Plant Systems Biology-Ghent University, Max Planck Institute of Molecular Plant Physiology, The Sainsbury Laboratory at Cambridge University). These institutions promote basic research with a strong focus on translating scientific results into agricultural and industrial applications.
Plants for Life aims to train a prominent body of future top researchers in plant sciences able to address key biological questions related to plant growth and development, plant responses to environmental stress, and improvement of crop varieties and plant products.
The academic degree is awarded by Universidade Nova de Lisboa or Universidade de Lisboa. The research work will take place in laboratories of the associated institutions.
More information about the program and on how to apply is available at the Plants for Life website.
Contact: plantsforlife@itqb.unl.pt