PhD Program in Molecular Biosciences to start in January
New program funded by FCT includes eleven PhD studentships per year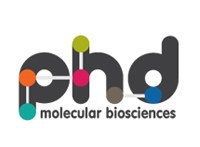 Oeiras, 15.03.13
The new PhD Program in Molecular Biosciences has been approved for funding by the national funding agency FCT. Already accredited by the higher education agency (A3ES), the PhD Program in Molecular Biosciences was submitted to an FCT call earlier this year. With a maximum score in every assessment criteria, the new program was described by the evaluation panel as "an excellent proposal for a doctoral training program and convincing in its aspiration to train the very best research students". The program will fund eleven highly motivated students per year. The program is scheduled to start in January 2014.
Coordinated by ITQB, the PhD Program also involves iBET, two units of FCT-UNL – REQUIMTE and CREM – and IGC. The program is a flexible state-of-the-art research oriented program that fills the gap between molecules and living systems, training students in molecular approaches needed to understand the mechanisms of life. The program provides an updated overview of the fundamental aspects of biological processes, followed by more specific training in one of four key areas (research profiles): Molecular Mechanisms of Biological Processes, Molecular Microbiology and Infection Biology, Biopharmaceutical Technology and Plants for Life.
ITQB is also involved in other now financed PhD programs, namely the PhD Program in Sustainable Chemistry, coordinated by FCT-UNL, and the PhD Program in Cell Therapy and Regenerative Medicine, coordinated by Instituto Superior Técnico.