Plants for Life PhD Program: day 1
International PhD Program officially starts on March 6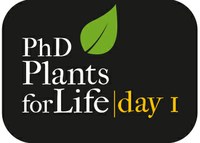 Oeiras, 05.03.2015
This Friday, ITQB welcomes the first students of the International PhD Program Plants for Life. The PhD Program Opening Day is scheduled for March 6 and everyone is invited.
Plants for Life aims to train a prominent body of future top researchers in plant sciences able to address key biological questions related to plant growth and development, plant responses to environmental stress, and improvement of crop varieties and plant products. The Program associates five of the most recognized Plant Research Centers in Portugal (ITQB, FCUL, IBET, IGC, and INIAV) with three world-class Plant Research Centers in Europe (VIB-Plant Systems Biology-Ghent University, Max Planck Institute of Molecular Plant Physiology, The Sainsbury Laboratory at Cambridge University). These institutions promote basic research with a strong focus on translating scientific results into agricultural and industrial applications. The International PhD Program Plants for Life is funded by FCT.
On the Opening Day, students will be welcomed by ITQB Director, Claudio Soares and PhD Program Coordinator, Nelson Saibo. The session, scheduled for 10h00, includes brief presentations of participating institutions and an introduction to student life at ITQB; visits to the facilities are also among the planned activities.
On this day, at 12h00, Fernando Catarino, a well-known plant biology professor, will address the students and share his testimony of a life devoted to plants, with the lecture "Plants are beautiful, useful and rather simple (?) biological objects".
The opening day ends with a Welcome Party promoted by InTeraQB to welcome both Plants for Life PhD students and MolBioS PhD students, who finish the core modules on this date.
The Plants for Life course starts next Monday with the unit "Plant Cell and Developmental Biology".