Plants for Life PhD Program: day 1
International PhD Program starts on March 5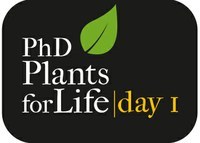 Oeiras, 05.03.2018
ITQB NOVA welcomes the class of 2018 PhD students of the International PhD Program Plants for Life. The PhD Program Opening Day is scheduled for March 5 and everyone is invited.
Plants for Life aims to train a prominent body of future top researchers in plant sciences able to address key biological questions related to plant growth and development, plant responses to environmental stress, and improvement of crop varieties and plant products. The Program associates five of the most recognized Plant Research Centers in Portugal (ITQB NOVA, FCUL, IBET, IGC and INIAV) with four world-class Plant Research Centers in Europe (VIB-Plant Systems Biology-Ghent University, Max Planck Institute of Molecular Plant Physiology, The Sainsbury Laboratory and The Sainsbury Laboratory - Cambridge University). These institutions promote basic research with a strong focus on translating scientific results into agricultural and industrial applications. The International PhD Program Plants for Life is funded by FCT.
On the Opening Day, students will be welcomed by ITQB NOVA Dean, Claudio Soares and PhD Program Coordinator, Nelson Saibo. The session, scheduled for 9h00, includes brief presentations of participating institutions and an introduction to student life at ITQB NOVA; visits to the facilities are also among the planned activities.
On this day, at 12h00, Dirk Inzé, Science director and researcher at VIB-UGent Center for Plant Systems Biology, will address the students on new perspectives for the identification of optimal growth regulatory networks that can be selected by advanced plant breeding, with the lecture "Growth of Plant Organs: From Molecular Networks to Higher Crop Yield".
More on Plants for Life PhD Program