Portuguese participation in Instruct
Presenting the European infrastructure initiative for structural biology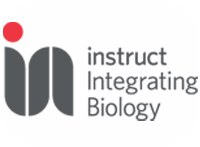 Next Tuesday, September 20, ITQB will host a meeting announcing the Portuguese participation in the European (ESFRI) infrastructure for Structural Biology - Instruct.
INSTRUCT is a European distributed infrastructure to promote integrative science by providing open access to state-of-the-art structural biology technologies to researchers in member countries. Instruct facilitates research that brings together biological structure with cellular function by not only providing infrastructure but also engaging in development of instrumentation, technologies and methodologies. Instruct enables its members to access instrumentation and expertise through a dynamic, sustainable infrastructure which stimulates innovation at the boundary between technologies, and foster a valuable relationship with industry.
The Portuguese participation in Instruct was endorsed by seven Portuguese Universitie: Universidade Nova de Lisboa, Universidade do Porto, Universidade Técnica de Lisboa, Universidade de Lisboa, Universidade de Aveiro, Universidade de Coimbra and Universidade do Algarve.
The presentation will include the current state of-the-art of Instruct, its objectives and aims and also the current situation regarding applications to Instruct projects.
The meeting is open to all researchers that might be interested in the Instruct activities and thus may become applicants to Instruct projects.
For more information see www.structuralbiology.eu
ITQB Auditorium
15h00

ESFRI, the European Strategy Forum on Research Infrastructures, is a strategic instrument to develop the scientific integration of Europe and to strengthen its international outreach. The competitive and open access to high quality Research Infrastructures supports and benchmarks the quality of the activities of European scientists, and attracts the best researchers from around the world.