Post-Graduation Management and Policy in Science and Technology
Applications are now open for the 1st edition of the course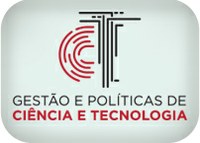 Oeiras, 22.4.2019
The first application period for the Post-Graduation in Management and Policy in Science and Technology is now open.
This Post-Graduation provides qualified training and skills for the development of management activities in the scientific and technological system. It is a joint organization of several institutions with professionals in Science Management, Policy, Communication and Innovation (from NOVA FCSH, ITQB NOVA, i3S, INOV Inesc, INESC-TEC and PIC) that aims to train people into the management of scientific institutions, programs and projects, grant processes and funds, the valorization of scientific results and the promotion of scientific culture, while preparing institutions for the next European framework programs. The course will have a very practical approach and it is expected that the students will develop their own projects inside an institution of the scientific and technological system.
The classes take place at FCSH NOVA in Lisbon, in a post work schedule and blended learning.
More information at the website.