Prémio António Xavier 2008
Deadline for application 31st July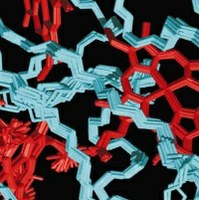 Prémio António Xavier
The António Xavier Prize was established in 2006 by Christian Brevard, president of the direction of the Bruker Group, to honour the memory of Professor António Xavier and recognise his tireless dedication to Science and Magnetic Resonance in Portugal.
Instituído em 2006 pelo Presidente de Direcção do Grupo Bruker, Dr. Christian Brevard, este prémio pretende homenagear a memória do Professor António Xavier e expressar reconhecimento pelo seu empenho incansável em prol da Ciência e da Ressonância Magnética em Portugal.
O prémio, no valor de cinco mil Euros, recompensa um Investigador Português, ou uma Equipa, que se tenha distinguido nas áreas de Ressonância Magnética Nuclear, Imagem por Ressonância Magnética ou Ressonância Paramagnética Electrónica.
Em 2008, o prémio será atribuído a um estudante (M/F) cuja Tese de Doutoramento tenha sido aprovada por uma Universidade Portuguesa durante o ano de 2007.
Enviar Curriculum vitae detalhado, um exemplar da tese de Doutoramento e o respectivo certificado de aprovação, até 31 de Julho de 2008 para:
Prof. Dr. Helena Santos
Instituto de Tecnologia Química e Biológica
Rua da Quinta Grande 6
Apartado 127
2780-156 Oeiras
Cartaz Prémio António Xavier 2008 [PDF]