Research for undergraduates
Bolsas BII 2009/2010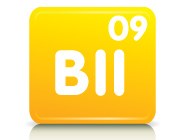 Bolsas de Integração na Investigação 2009/2010
ITQB welcomes 1st cycle students who wish to get acquainted with research. The list of laboratories for 2009/2010 is now available.
O ITQB recebe estudantes do 1º ciclo que desejem integrar um projecto de investigação com o apoio de uma bolsa BII. A lista de laboratórios para o ano lectivo 2009/2010 esta disponível.
Wondering if you're fit for research? Investiga!