Course on Protein Identification by Mass Spectrometry
Registration is now open for RNEM Course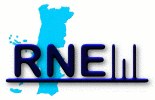 National network for MS
Oeiras, 09.12.09
Registration is now open for the first RNEM Course on Protein Identification by Mass Spectrometry. This two days training course is aims to give a practical insight into the most used MS strategies for protein identification and to provide hands-on experience on sample preparation and data evaluation. The course will be held at ITQB on January 27 and 28.
Besides getting to know the ITQB/IBET-Analytical Services Unit facilities, participants will profit from the expertise gathered by institutions comprised in the national network for mass spectroscopy (RNEM): FCUL, CNC , UA, and ITQB.
The course is limited to 40 participants. The supervised training session on day 2 is limited to 20 participants (selected by order of registration).
Registration fee: 50 € (40 € for students) - includes course documentation, coffee breaks and lunches
> See program
> Download registration form