Science leaving the bench
StartUp Research graduation projects presented as Business Concepts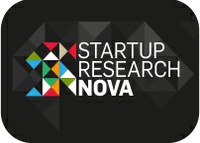 Oeiras, 16.04.2019
A kit to do early diagnosis of lung cancer, new markers that better define the boundaries of brain tumours, a new method for producing better antibodies for advanced biologics-based therapies, a novel ecological compound to prevent fungal infections at home, vegetable enzymes to produce gourmet cheese, environmentally friendly city-home-based farming techniques and a new regenerative therapy to recover from loss of heart function after myocardial infarction. These were the proposals of the first graduate scientists of StartUp Research, a joint post-graduation course by ITQB NOVA and NOVA SBE (both from Universidade Nova de Lisboa) that brought together researchers and entrepreneurs to take science from the bench and get it to the market for the people.
The presentations were done as Pitches before a panel of investment experts, that gave feedback and helped these scientists get their innovation closer to their translational application.
"It was a very good first edition of this post-graduation, we are very proud of the final pitches that have been presented and for being able to contribute to bringing scientists and investment-related stakeholders close together" said Miguel Santos, coordinator of the course. "The support and partnership of our sponsors Pharmis Pharmaceuticals and Megaingenium was also key for the success of this first edition and now, with their continued support, and mainly the Association of the Câmara Municipal de Oeiras, we will be able to offer 17 Fellowships, most of them covering the full costs for scientists enrolling in the 2nd edition of StartUp Research. I am sure that given the success of the first edition, together with this precious support, we will be able to host an even higher number of researchers in the 2nd edition of the StartUp Research. We count on opening applications still in April 2019 and start the 2nd edition by mid-January 2020 which, like the first edition, shall last for three months".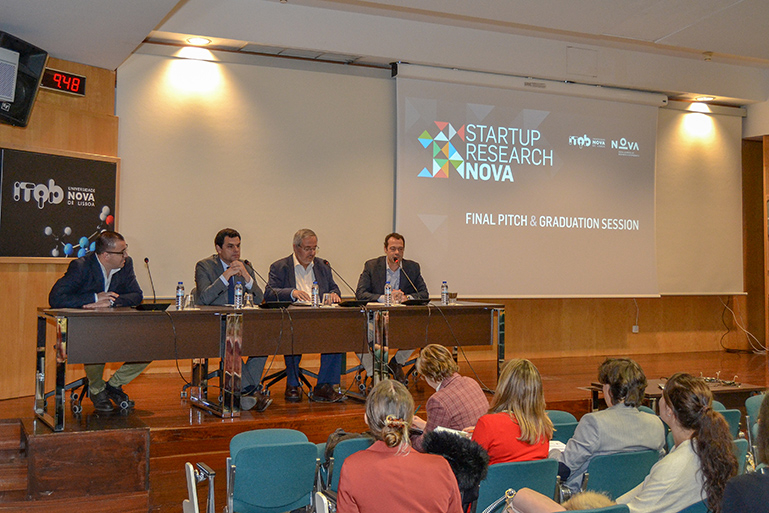 Photos from the graduation session here