Science Merit Award to Manuela Chaves
Minister of Science awarded Portuguese scientists today in Lisbon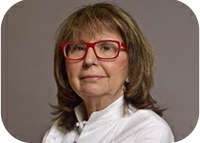 Oeiras, 3.07.2017
Manuela Chaves, ITQB NOVA researcher and Emeritus Professor at Instituto Superior de Agronomia, Universidade de Lisboa, received the "Science Merit Award" from the Minister of Science, Technology and Higher Education today, as a recognition for her outstanding contribution to science in Portugal. The award ceremony took place on July 3rd during the opening session of Ciência 2017 conference in Lisbon.
Manuela Chaves graduated in Agronomy at Instituto Superior de Agronomia, where she also developed her PhD thesis and is now emeritus Professor. Manuela Chaves became Leader of Plant Molecular Ecophysiology Laboratory at ITQB NOVA in 2001, where she has focused research on plant responses to stress. Her interests have been in understanding physiological and molecular mechanisms underlying plant responses to environmental stresses as well as the differences among genotypes in the capacity to utilize external resources.
Manuela Chaves has published over 120 papers in JCR journals, 19 chapters in multi-authors books and is co-editor of two Books. She has over 7500 citations, H index of 43 with six highly cited papers (top 1% within its field).
"We are very proud of this distinction", said Cláudio M. Soares, ITQB NOVA Dean, "it is the result of the important contribution of Prof. Manuela Chaves to the development of Plant Sciences in Portugal. It is an honor to have a scientist from our institute awarded again this year with the Science Merit". In 2016, ITQB NOVA researcher Claudina Rodrigues Pousada, also received this award.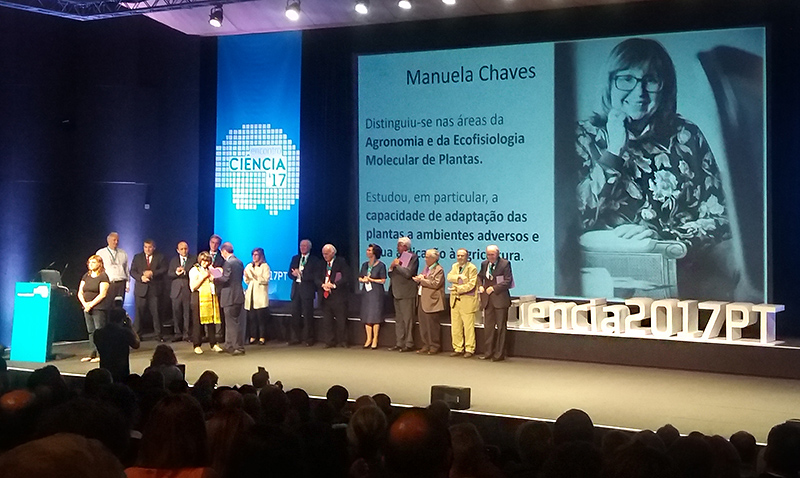 Other distintions and awards to Manuela Chaves
1st Prize «UTL/ Santander Totta» for research excellence in Agronomy. 2008.
«Annals of Botany» award. Canberra, Australia. 2008.
Invited as part of "Women in Science", exhibition and book, 2017
Member of the Academia de Ciências de Lisboa (corresponding member since 1994, full member since 2001).
President of the Sociedade Portuguesa de Fisiologia Vegetal (1998 - 2005).
Member of the Conselho Técnico Consultivo da ADVID, Associação para o Desenvolvimento da Viticultura Duriense (since 2007)
1st President of Portuguese Committee of the International Geosphere-Biosphere Programme, 1999-2002.
InterAcademy Council. Member of the Group Study (2002-2004) « Realizing the promise and potential of African agriculture»
Advisory Committees: Global Change, 6th Framework Programme EU (2002-2006); Fellowships Committee of Federation European Societies of Biochemistry (2006-2009); EU Project ABSTRESS (2012-2016).