Share your ideas on the TEDxNOVA stage
TEDxNOVA 2023 at ITQB NOVA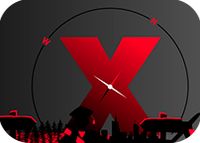 Oeiras, 19 June 2023
TEDxNOVA is searching for a NOVA University student to share ideas on stage for the upcoming conference, taking place at ITQB NOVA on 28 SEP.
The conference is organized by NOVA students for NOVA students. The theme, 'Into the Unknown', aims to inspire individuals to step out of their comfort zones and take risks in the pursuit of new opportunities. TEDxNOVA is seeking speakers who can effectively demonstrate, through their own experiences, how growth and progress often require venturing beyond the familiar and accepting new challenges. This could mean exploring novel ideas, pursuing newfound passions, or adapting to changing circumstances.
This is a great chance to share your ideas with highly motivated students and experts from various fields, contributing to exchange and co-creation between NOVA faculties and beyond.
Interested students must submit:
a written abstract of their speech, summarizing the ideas they intend to share;
a motivation video to showcasing presentation skills, while discussing their background and explaining why they would be an excellent fit for the event.
Since the event will be in English, fluency in the language is also a requisite.
The selected students will proceed to the second phase, which involves an interview with members of the TEDx NOVA team. Finally, the chosen student will have two months of preparation, with full support from the Speakers Department. Interested students should apply at the TEDx NOVA website by 01 JUL.