Solids, Solutions and Samples in NMR
Registration is open for the 3rd EU/CCPN Conference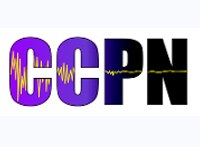 Oeiras, 05.07.2011
Registration is open for the "Solids, Solutions and Samples", 3rd EU/CCPN Conference, organized at ITQB from 28-30 of September by the Collaborative Computing Project in NMR, CCPN, IGC and ITQB.
The object of the 3-day conference is to present current best practices for different aspects of macromolecular NMR. In conjunction with the meeting, there will be courses held at IGC's GTPB Bioinformatics Training Room on the use of CcpNmr Analysis comprising "Introduction" and "Solid State Aspects" and a Solid State Users Forum.
All participants must register using the Registration form.
The conference fee is 60 Euro (40 Euro if presenting a poster). The fee includes documentation, coffee-breaks, lunches and symposium dinner.
For more information visit the conference web page
You can see the program here.
NEW DEADLINE September 1st