Speaking of chemistry…
Top-100 chemists of the last decade includes Kenneth R. Seddon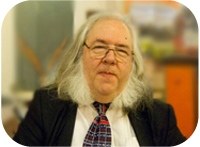 Oeiras, 23.02.2011
In support of the International Year of Chemistry, Thomson Reuters produced a list for Times Higher Education (THE) identifying the world's top 100 chemists over the past 10 years as ranked by the impact of their published research. Kenneth R. Seddon, a Visiting Full Professor at ITQB-UNL since 2005, is in the top-50.
Kenneth Seddon was born in Liverpool in 1950, and graduated from Liverpool University with a first class BSc (Hons) and a PhD. In 1993, he was appointed to the Chair in Inorganic Chemistry at the Queen's University of Belfast, where he is also a co-director of QUILL (Queen's University Ionic Liquids Laboratories), an industrial-academic consortium which received the 2006 Queen's Anniversary Prize for Higher and Further Education. He is a Professor Catedrático Visitante at ITQB –UNL, holds a visiting professorship of the Chinese Academy of Sciences, and is associate editor of Australian Journal of Chemistry. He has published over 350 papers and patents, co-authored four books, and co-edited nine books. Ken is internationally recognized as the most prominent scientist in the field of ionic liquids.
The top 100 list is intended to celebrate the achievements of chemists who have reached the highest citation impact scores for chemistry papers (articles and reviews) published since January 2000. Read the full report.