Stress on accuracy
Enhanced method to detect reactive oxygen species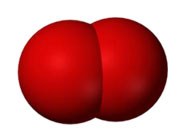 Oeiras, 08.04.10
Researchers from the Protein Biochemistry Folding and Stability Laboratory have developed an improved method to detect superoxide and hydrogen peroxide production, substantially increasing the specificity and detection threshold of these reactive oxygen species in biological assays. The method is published in Free Radical Biology and Medicine.
Reactive oxygen species (ROS) are formed in all living organisms exposed, permanently or transiently, to oxygen. The accumulation of ROS in biological systems results in the oxidative stress implicated in diseases such as cancer, atherosclerosis, diabetes mellitus, rheumatoid arthritis, and cardiovascular and neurodegenerative diseases. Despite their inherent toxicity, ROS also have a beneficial facet, acting as secondary messengers in cellular pathways and in regulation of gene expression. Characterizing the pathways and processes where these short-lived species are involved, requires an accurate detection and quantification of ROS, not always possible with established methods.

The improved enzymatic assay now published allows simultaneous detection of superoxide and hydrogen peroxide and is a promising tool to accurately measure with high sensitivity ROS production by biological systems. At the Protein Biochemistry Folding and Stability Laboratory, this methodology is currently being used to analyse ROS production by misfolded proteins involved in metabolic disorders, helping to characterize factors that contribute to disease progression.
Free Radical Biology & Medicine is the official Journal of the Society for Free Radical Biology and Medicine (impact factor 5.39).


Original Article
Free Rad Biol Med (2010), http://dx.doi.org/10.1016/j.freeradbiomed.2010.03.014
Enhanced superoxide and hydrogen peroxide detection in biological assays
João V. Rodrigues, Cláudio M. Gomes