The first InnOValley Workshop takes place at ITQB NOVA
Don't miss the "Research-led Innovation: talks from European Experts" workshop, organized by the ITQB NOVA & IGC Innovation Unit, in collaboration with Oeiras Muncipilaty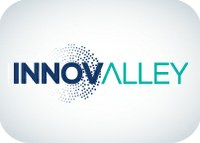 On May 20, at 3 pm, the first InnOValley Workshop will take place at the ITQB NOVA Auditorium and online. This session includes talks by international experts in technology transfer with decades of experience in Innovation, and a round table discussing how proof of concept can bring opportunities for researchers.
This session is part of the InnOValley Proof of Concept Fund lauching ceremony, organized between the ITQB NOVA & IGC Innovation Unit – InnOvalley – together with the Oeiras Valley and the European Commissioned funded project IMpaCT.
The 1st edition of IOV PoC will support the four best projects proposed by researchers from IGC and ITQB NOVA. The winning projects will receive EUR 50,000.00 each so that, within 12 months, they can confirm preliminary data and obtain new intellectual and industrial property. The total fund for the 1st edition is EUR 200,000.00, with a financial contribution of EUR 160,000.00 from the Oeiras municipality and EUR 20,000.00 from each of the scientific institutions.
Register now.
Find out more and see the full programme here.