The icing on the 2012 cake
ITQB stands out in projects and researchers competitions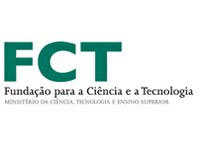 Oeiras, 11.01.2013
After the announcement that six talented ITQB researchers had succeeded in the highly competitive "Investigator FCT" competition, the end of 2012 also brought good news to ITQB concerning the annual call for projects from the national funding agency, Fundação para a Ciência e a Tecnologia. With the call results now made public, ITQB stands out as a leading research institution judging by the success of the researchers in obtaining competitive funding. While the national average success rate was 13%, ITQB was able to secure 29% of the requested funding, equivalent to 4.2 M€, and saw 25 research projects approved as a leading institution. ITQB director Luis Paulo N. Rebelo feels "this is yet another example of the quality of the research and the researchers in this institute."
Research Projects
In March 2012, FCT launched a call for project, ranging from exploratory one-year projects to more ambitious five-year projects in research lines of excellence. Researchers from all scientific domains submitted over 5,000 proposals, which were then assessed by FCT, resorting to 263 international evaluators and more than 6,000 experts, and according to the following criteria: "scientific merit and innovative character in an international perspective; scientific merit of the research team; feasibility of the work; programme and budget adequacy; contribution to the accumulation of knowledge and competence in the National Scientific and Technological System; and potential economic worth of the technology." In total, 635 projects were approved, which corresponds to 91.6 M€ of recommended funding.
Investigator FCT
The Investigator FCT program is part of the FCT's consolidation strategy of the National Scientific and Technological System and involves ascribing high priority to the recruitment of the most qualified human resources in Science and Technology. The typical profile of the FCT Investigator corresponds to "highly motivated researchers seeking to develop, conduct and coordinate internationally competitive scientific research activities". In the 2012 call, more than 1,000 applications went over two selection rounds and 155 new positions were attributed.
Six researchers chose ITQB as their host institution: Isabel Marrucho (chemistry, advanced grant), José Esperança (chemistry, developmental grant), Manolis Matzapetakis (biochemistry, developmental grant), Nelson Saibo (plant sciences, developmental grant), Carla António (plant sciences, starting grant), and Sandra Fonseca (plant sciences, starting grant).