Two candidates are running for ITQB NOVA Dean
Public presentation of proposals is next Friday, 17 March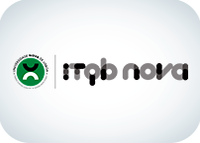 The candidates for the post of Dean of ITQB NOVA have been announced. Two candidates have submitted their applications, and both have been validated: João Crespo, Full Professor at FCT NOVA, and Pedro Fevereiro, Invited Full Professor at ITQB NOVA.
The public presentation of the proposals will take place on 17 March, 11 am, in the ITQB NOVA Auditorium. Afterwards, the Institute Council will meet each candidate individually, and then discuss and elect the Dean.
The candidates' CVs and proposals, the notice of acceptance and all further documentation related to the election process are available here (only through the ITQB NOVA Intranet).
Public session – ITQB NOVA Auditorium
- 11h - João Crespo
- 12h - Pedro Fevereiro
14h30 - Private session with the Institute Council