Vaccine Bioprocess Development Course
iBET/UCL Course scheduled for April 2014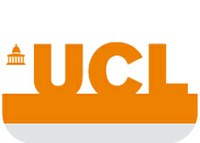 Oerias, 13.02.2014
The University College London and Instituto de Biológia Experimental Tecnológica (iBET) are announcing the Vaccine Bioprocess Development course for April 2014. The course will run at ITQB/iBET in Oeiras.
Vaccines represent a challenging area of development. There are many antigen designs and expression systems, all of which impact on the upstream and downstream process steps. This course seeks to use a combination of lectures and case studies to allow delegates to appreciate the different scale-up strategies within the complex regulatory framework for these multifarious biologics.
A team of outstanding international experts will explore the issues related to process development, regulation and commercialization of new vaccine products. The speakers will be available during for course for direct discussion and networking opportunities. Speakers from MedImmune, CSL, Pfizer, Protein Sciences, GE Healthcare and GSK will focus on the key technical aspects critical for success and integrate those with an understanding of the regulatory environment.
The course is priced at £1,450 (meals and accommodation included). Course organizers recommend early booking to avoid disappointment. Most importantly, ESACT will sponsor 5 students to attend the meeting. Details on how to apply are posted on the meeting's website.

Course Programme (14-16 April)
DAY 1
Development of a Penta-valent vaccine and getting WHO certification (Martin Reers, Biological E Pvt Ltd)
Process Development and Regulation of Recombinant Vaccines (Barry Buckland, BioLogicB)
Advanced Analytics for Vaccine Characterisation (Indresh Srivastava, Protein Sciences Corp)
Formulation and evading the Cold Chain (Jeff Drew, Stabilitech Ltd)
DAY 2
Virus vaccine production – strategies and methodologies (Manuel Carrondo, iBET)
Scale Down Models for Vaccine Development (Tarit Mukhopadhyay UCL)
Modern Adjuvants (Debbie Drane, CSL)
QbD in Vaccine Development (Ann-Kristin Gellerbring)
Single use technology economics for Vaccine Processing (Ingrid Long, GE Healthcare)
Case Study 1 – Vaccine Project Management on LIAV Influenza vaccine (Mark Proctor, MedImmune)
DAY 3
Facilities of the Future (Alain Pralong, GSK)
Quality Control of Vaccines (Martin Wisher, Bioreliance)
Polysaccharide and Conjugate Vaccine Development (Steve Kolodziej, Pfizer)
Case Study 2 - Process Development (Paula Alves, iBET)