Women involved in the Science of the future
Seminars and round table discussion on October 13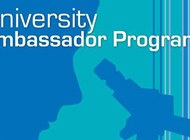 University Ambassador Programme
Women involved in the Science of the future is a day dedicated to science and scientific careers organized under the University Ambassador Programme from SET-Routes.
Three top women scientists (University Ambassadors) will talk about their scientific research and share their experience of working in science. The event will take place on October 13th at the ITQB Auditorium.
The program includes scientific seminars by Claudina Pousada (ITQB), Saskia van der Vies (VU University Amsterdam), and Montse Pagès (Instituto de Biología Molecular de Barcelona) followed by a round-table discussion. Lunch will be offered to those participants attending the whole day. See detailed program.
This event is open to university undergraduate and postgraduate students and scientists from all levels.