About the Program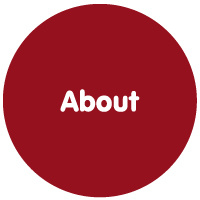 The MolBioS program is the result of the long experience in interdisciplinary PhD programs in molecular-focused biosciences at NOVA. The program is coordinated by ITQB NOVA and has also the participation of groups from Instituto de Biologia Experimental e Tecnológica (IBET), Faculdade de Ciências e Tecnologia da NOVA (FCT NOVA) and NOVA, and the Instituto Gulbenkian de Ciência (IGC). A total of 67 highly competitive research groups from the associated institutions are affiliated with this program.
The academic degree is awarded by ITQB NOVA de Lisboa or FCT NOVA.
PROGRAM DIRECTORS: Ricardo Louro & Cristina Silva Pereira (as co-coordinator)
DIRECTIVE BOARD
EXECUTIVE SCIENTIFIC COMMITTEE

Ricardo Louro
Cristina Silva Pereira
Inês C. Pereira
Carlos Romão
Júlia Costa
Paula Alves
Maria João Romão
Jaime Mota
Jorge Carneiro

Ricardo Louro
Cristina Silva Pereira
Isabel Abreu
Catarina Brito
Cecília Arraiano

Participating institutions
ITQB NOVA is devoted to research and graduate training in a highly multidisciplinary environment comprising chemistry, life sciences, and associated technologies. Researchers and students benefit from outstanding facilities, equipment, and support services. Every year, about 40 students finish their PhD at ITQB NOVA.

IBET, a close partner of ITQB NOVA, is a Biotechnology Research Organisation acting as an interface for technology transfer between academic and public institutions and private companies. The scientific activities comprise mainly research contracts for Healthcare/Pharmaceutical, Nutraceutical, Agrochemical, Forest and Environmental industries and R&D activities through competitive funding.

The NOVA School of Science and Technology (FCT NOVA) is one of the three largest and most prestigious schools of Engineering and Sciences in Portugal. It is renowned for its excellence in research, for the quality of its courses and for the large employability of its graduates.

IGC is a biological research institute supported by the Calouste Gulbenkian Foundation. IGC 's activities are focused on biomedical research, particularly those related to the genetic basis of development and evolution of complex systems.
Funding
| | |
| --- | --- |
| | The MolBioS PhD Program is funded by Fundação para a Ciência e Tecnologia |
Accreditation
The MolBioS PhD Program has been accredited by the Portuguese Agency for Higher Education, Agência de Avaliação e Acreditação do Ensino Superior A3ES.
N.º de registo na Direção-Geral do Ensino Superior: R/A-Cr 24/2013
Contacts
ITQB NOVA
Av. Republica, EAN - 2780 Oeiras
Phone: (+351) 214 469 230/3
E-mail: MolBioS@itqb.unl.pt
GO TO MolBioS PROGRAM