About the Program


The PhD Program Plants for Life associates five of the most recognized plant research centers in Portugal (ITQB NOVA, iBET, IGC, INIAV, and FCUL) with four world-class research centers in Europe (VIB-Plant Systems Biology-Gent Univ.; Max Planck Institute of Molecular Plant Physiology, The Sainsbury Laboratory and The Sainsbury Laboratory - Cambridge University). These institutions promote basic research with a strong focus on translating scientific results into agricultural and industrial applications.
Six PhD fellowships each year (two national and four mixed) are funded by Fundação para a Ciência e a Tecnologia (FCT) and in 2017 there was one more position (mixed) funded by the company Aralab. Students with a national fellowship must perform most of their research project in Portugal while students with a mixed position can stay up to 24 months in a foreign laboratory associated with the program. Mixed positions are only available for Portuguese citizens.
Contact for more informations: plantsforlife@itqb.unl.pt
Program Director
Nelson Saibo


Directive Board
Nelson Saibo
Margarida Oliveira
Alisdair Fernie
Ana Cristina Figueiredo
Célia Miguel
Rita Costa
Elena Baena-Gonzalez
Manuela Chaves
Ottoline Leyser
Pedro Fevereiro
Rita Abranches

Sophien Kamoun

Tom Beeckman

Executive Board
Nelson Saibo
Carlota Vaz Patto
Isabel Abreu
Paula Duque
Paula Scotti

External Advisory Board
Maarten Koornneef
Ove Nilsson
Ignacio Romagosa
The academic degree is awarded by Universidade NOVA de Lisboa or Universidade de Lisboa.

ITQB NOVA is an academic research and advanced training center of Universidade Nova de Lisboa carrying out multidisciplinary research, postgraduate teaching in life sciences, chemistry and associated technologies.

FCUL, the Faculty of Sciences of the University of Lisbon, is devoted to graduate and post-graduated teaching and research in mathematical sciences, chemistry and biochemistry, physics, astronomy and biophysics, earth sciences, IT and computer sciences, biological sciences and history and philosophy of sciences.

IBET, a close partner of ITQB NOVA, is a Biotechnology Research Organization acting as an interface for technology transfer between academic, public institutions and private companies. Scientific activities comprise mainly research contracts for Pharmaceutical, Nutraceutical, Agrochemical, Forest and Environmental industries.

IGC is a biological research institute supported by the Calouste Gulbenkian Foundation. IGC 's activities are focused on biomedical research, particularly those related to the genetic basis of development and evolution of complex systems.

INIAV is a National Institute of Agronomic Research, which develops research activities in the agricultural and veterinary fields. It has 10 Centers and 5 Experimental Farms across the country (total area 1165 ha).

MPI-MP is one of the institutes of the Max Planck Society focussed on plant research. It is focussed on fundamental research. The institute investigates metabolic and molecular processes in cells, tissues, organs and whole plants. The overall goal is to understand how growth and metabolism are regulated, to learn how they respond to environmental factors, and to unravel genetic factors that underlie these processes and responses.

The Sainsbury Laboratory Cambridge University is an interdisciplinary research institute funded by the Gatsby Foundation. SLCU aims to provide an integrated understanding of plant development by combining expertise in molecular, cellular and organismal biology, with biological physics and computational modelling.

VIB-PSB is an established institute at the forefront of plant sciences, which aims to integrate genetics, genomics and biocomputing to unravel the biology of plants and to further explore their potential to build a sustainable world.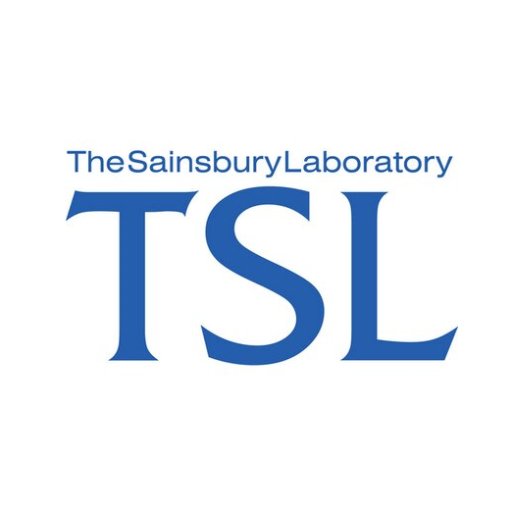 The Sainsbury Laboratory favours daring, long-term research and has state-of-the-art technologies and support services to enable cutting-edge science in the area of molecular plant-microbe interactions. The Laboratory provides an outstanding training environment that prepares postgraduate students, postdoctoral scientists and early career project leaders to excel in their careers. Many scientists who have passed through the Laboratory have continued their careers in prestigious laboratories and institutes around the world.