Ana Paula Santos
Ana Paula Santos is a Ph.D. researcher at GPlantS Unit since 2006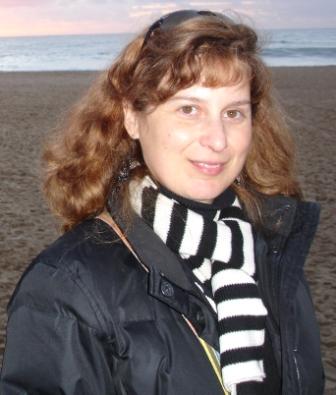 Ana Paula Santos is a Researcher at Plant Functional Laboratory, ITQB-NOVA. She was awarded an MSc. in Plant Physiology and Biochemistry (1998) and a Ph.D. in Biology –Genetics (2002) in "Chromatin organization within plant interphase nuclei: effects of DNA methylation and histone hyperacetylation"; University of Lisbon. As a Post-Doctoral researcher at John Innes Centre, the U.K. she investigated the 3D interphase chromatin organization of rice genome and epigenetic factors involved in trans(gene) integration and expression in wheat.
Ana Paula is currently interested in establishing functional connections between the plasticity of Epigenetics & Chromatin Structure and plant responses to abiotic stresses with the ultimate goal of associating chromatin structure and epigenetics flexibility with predictable and enhanced plant adaptability/tolerance to stress. The nuclear organization, DNA methylation and histone modifications have been investigated in distinct tissues and cell types of tolerant and sensitive rice varieties when subjected to abiotic stresses (heat, cold and salinity) or to epigenetic drugs (e.g. 5-AC, TSA).
Ana Paula is currently a member of the Core-Group Management Committee of COST-Action CA16212 entitled "Impact of Nuclear Domains On Gene Expression and Plant Traits" (INDEPTH)
Ana Paula is committed to Science education and dissemination as a way to promote knowledge and diversity of active teaching/learning methodologies. These activities have targeted school teachers, students, and the general public.
Keywords: chromatin, epigenetics, DNA methylation, histone modifications, abiotic stress tolerance, crops, epigenetic enzymes, epigenetic manipulation, epigenetic plasticity, and inheritance.