M. Margarida Oliveira
M. Margarida Oliveira is the head of the Plant Functional Genomics Lab, from GPlantS Unit. Currently, she is also Vice-Director of ITQB and the Director of the R&D Research Unit "GREEN-IT Bioresources for Sustainability".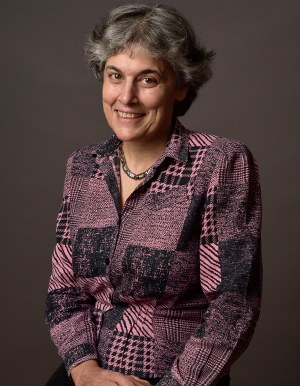 Margarida is particularly interested in understanding how different plants perceive and interact with the environment, aiming to use this knowledge to improve stress tolerance in crops and to make better use of the available resources to achieve improved and safer products (food/feed and forest-based). The current expertise of her team extends from the development and implementation of bioinformatics tools for plant biology and investigation of chromatin structure and epigenetic flexibility to study the molecular regulation of plant development and stress response.

She has a key interest in rice breeding for Portugal (healthier nutrition, food security, and quality, new stress-resilient varieties) and in maize nutritional requirements (in dry and nitrogen-poor regions in Africa, to maximize nutritional value), with increasing attention to the role of soil quality and microbiome composition on plant performance and agronomic traits, including the nutritional value of food products. She is also deeply interested in cork oak, to uncover the role of the environment in the regulatory machinery of cork formation. A major effort is being directed to uncover the role of combined stresses on suberin deposition and composition in suberizing tissues.
Her team has been focusing on several species relevant for Portugal, such as almond, maritime pine, rice, maize, and cork oak, developing and employing biotechnology tools for plant improvement, and uncovering mechanisms of response and adaptation to environmental stresses. For specific needs, the team further uses Arabidopsis as a plant biology model. Within numerous collaborations, other species have also been targeted, including purging nut, soya, cardoon, and medicinal and aromatic species, either to uncover biosynthetic pathways of relevant compounds or to investigate the regulatory mechanisms that allow plants to perceive the environmental cues. Margarida has supervised several students, from Diploma to Post-Doc Degrees.
M. Margarida Oliveira is Associate Professor w / Habilitation at ITQB NOVA (since 2008), where she directs the Plant Functional Genomics Lab, from GPlantS Unit. For 23 years, she was Professor at the Faculdade de Ciências, Universidade de Lisboa, Department of Plant Biology (1985-2008). Since March 2011, she is Vice-Director of ITQB and since 2015 she is the Director of the FCT-funded R&D Research Unit "GREEN-IT Bioresources for Sustainability" (currently gathering researchers from 5 Institutions: ITQB, IGC, iBET, INSA, and INIAV). She also coordinates the ITQB NOVA MSc Course "Biotechnology for Sustainability" and integrates the Scientific Committee of the International "Plants for Life" Ph.D. program of ITQB NOVA.
She is also a member of the "Value Creation Council" of NOVA University and was the scientific coordinator of the proposal for "Collaborative Laboratory InnovPlantProtect" (Innovative Bio-based Solutions for Crop Protection), that started in Elvas as independent Association in January 2020. She has been an active promoter of the "National Platform of Plant Functional Genomics" and of "GENOSUBER - The Cork oak Genome Sequencing". She also supported "COTArroz - Centro Operativo e Tecnológico do Arroz" since its start in 2004, and since then she represents IBET-ITQB at its General Assembly. Since Oct. 2010 she is President of this Assembly. Margarida has also been the President of the Portuguese Society of Plant Physiology (2008-2015) and since 2015 she is the President of its General Assembly.
From 2008-2013 she was President of the Specialized technical commission on GMOs, created in the scope of the National Authority for Food, Feed and Economical Safety (ASAE) and member of the Scientific Council of ASAE (Autoridade para a Segurança Alimentar e Económica).