Pedro M Barros
Pedro Barros is a PhD researcher working at GPlantS since 2012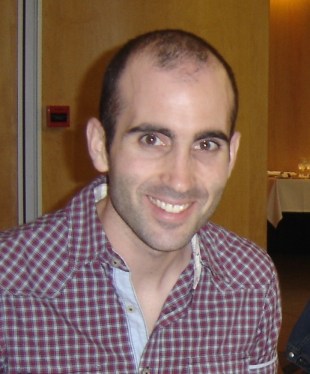 Pedro M Barros graduated in Biology by U. Évora (2005) and obtained a Ph.D. degree in Molecular Biology by Universidade NOVA de Lisboa in 2012. In 2017 Pedro completed the Master in Bioinformatics and Computational Biology (U. Lisboa).
During his Ph.D., Pedro studied the involvement of two cold­ responsive transcription factors in seasonal development in almond (Prunus dulcis), with a focus in flowering time, a trait that impacts yield. After completing the Ph.D., Pedro's research focused on cork oak (Quercus suber). Pedro studied the association between DNA methylation marks and cork quality and participated in the cork oak genome sequencing project (GENOSUBER).
Presently, Pedro is interested in studying the role of drought and heat stress in the regulation of cork development and properties, by targeting gene regulatory networks involved in suberin biosynthesis. He is also deeply motivated in the development and implementation of bioinformatics tools for data analysis and management in woody plants, being involved in the implementation of the CorkOakDB web portal.