Tiago Lourenço
Tiago Lourenço is an Auxiliary Researcher at Plant Functional Genomics Lab since 2019.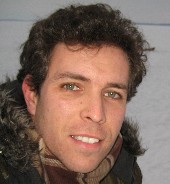 Tiago F. Lourenço has a degree in Biologia Vegetal Aplicada from the Faculdade de Ciências Universidade de Lisboa (2001) and obtained his PhD degree in Biology in 2008 awarded by ITQB NOVA. Since 2019 he is a Auxiliary Researcher at ITQB NOVA.
He is specialized in plant molecular biology, abiotic stress responses, and biotechnology. Using rice as a biological model, he aims to understand the molecular mechanisms underlying the response to abiotic stress (focusing on drought and salinity) towards a more sustainable production under a climate change scenario.
Currently, his research is focused on the ubiquitin-proteasome system, especially in the action of one of its key components, the E3-ubiquitin ligases. He is interested to unveil the interactome regulated by the E3-ubiquitin ligases in the modulation of abiotic stress using strategies such as CRISPR/Cas9, Yeast-Two hybrid, transcriptomics (e.g. RT-qPCR) and proteomics (e.g. SDS-PAGE).
Tiago is also co-host/organizer of the "Plant Interaction Meeting". These meetings between plant scientists of the Oeiras Campus (ITQB NOVA, iBET, and IGC) are an opportunity for researchers (PIs, Researchers, and Students) to present their research work, favorite technique, etc.