8th ITQB-NOVA PhD Students' Meeting
PhD Students discuss their work from 15 to 17 November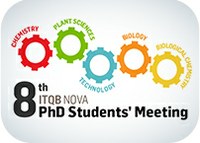 Oeiras, 15.11.2017
Starting today and until Friday, ITQB NOVA PhD students will gather at the institute for the 8th PhD students' Meeting.
Organized by the students, this meeting is an opportunity for ITQB NOVA PhD students to present and discuss their work amongst each other and with other ITQB NOVA scientists. This year, 51 from the 200 PhD students currently at ITQB NOVA will be presenting their work.
Six talks by invited speakers complement the meeting's program: Octávio Mateus, on Paleontology, Helena Canhão, on Epidemiology, Elisabete Pinto, on Nutrition, Henrique Leitão, on the History of exact sciences, Sílvia Floresta, on Permaculture, and Tony Collins, on Biochemistry.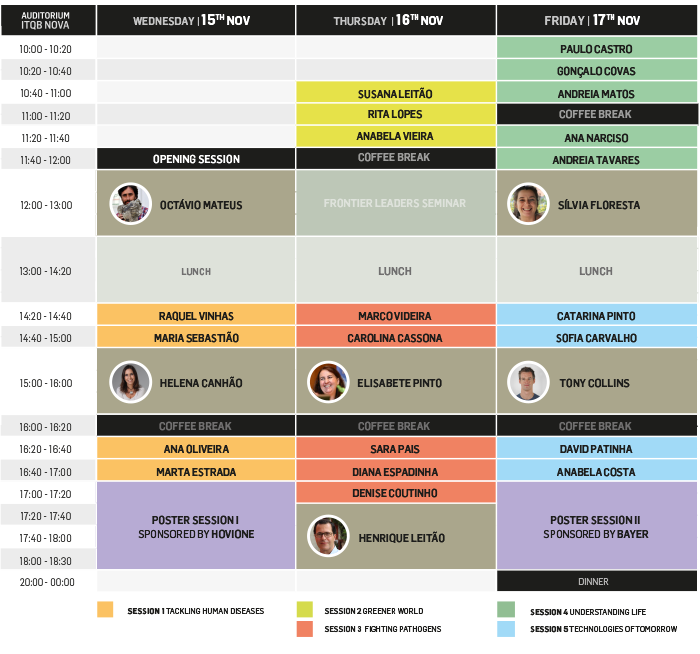 This meeting will address ITQB NOVA's scientific areas (Technology, Chemistry, Biological Chemistry, Biology and Plant Sciences) and students presentations will be distributed by sessions according to their PhD project theme. Session themes are: tackling human diseases, greener world, fighting pathogens, understanding life and technologies of tomorrow. For more information check out the program and the book of abstracts (only at ITQB NOVA).
The meeting closing dinner is sponsored by Câmara Municipal de Oeiras.