Applications for 8 MOSTMICRO-ITQB NOVA PhD Fellowships are open
Research fellowships are intended for applicants or candidates in the PhD Program in Molecular Biosciences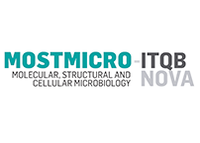 The research unit MOSTMICRO-ITQB NOVA has opened calls for eight PhD Fellowships. Students can apply until 31 October 2022, at 5 PM (Lisbon time) to develop their PhD research in one of the research unit's labs. These Research Fellowships are intended for applicants or candidates who meet the necessary conditions to enrol in the Doctoral Programme in Molecular Biosciences and who wish to develop research activities leading to obtaining an academic PhD degree from the ITQB NOVA.
The eight fellowships are awarded in five different calls. Four calls for one of the positions in each of the following fields: Human Microbiome, Synthetic Chemistry and Chemical Biology, Bioelectrochemistry and Cellular Biology. The other call is for four positions in the field of Molecular Biology.
Learn more about the calls and come join us!
Check the MOSTMICRO-ITQB NOVA Doctoral Research Fellowships available.
Research Fellowship in Molecular Biosciences:
The research activities leading to the academic degree of Doctor of the selected scholarship holders must be framed in the plan of activities and strategy of the respective thematic line of the Research Unit of Molecular, Structural and Cell Microbiology (MOSTMICRO) and must be developed within the scope of the PhD Programme in Molecular Biosciences. One grant will be awarded in the thematic line "Molecular Mechanisms of Biological Processes", 2 grants in the thematic line "Microbial Factories for Health and Sustainability", and 1 grant will be awarded to the best-ranked remaining candidate in any of the thematic lines that reaches the classification threshold for awarding a grant.
Research fellowship in Human Microbiome – Supervised by Sarela Santamarina:
The doctoral project will focus on investigating the effects of micronutrients on the composition and functionality of the intestinal microbiota and their effects on the host. For this, a combination of systems-based approaches (high-throughput experimental platforms coupled to "omics" readouts) and tailored molecular and biochemical experiments will be used. The findings of this research will contribute to a better understanding of the physiology of the intestinal microbiota in response to micronutrient concentrations, including its metabolic functions or resistance to pathogen colonization.
Research Fellowship in Synthetic Chemistry and Chemical Biology – Supervised by Ana Pina:
Cells organize reactions in membraneless compartments, which are formed by liquid-liquid phase separation (LLPS) of intrinsically disordered proteins by low complexity minimal peptide regions. The composition and multivalency of primary sequence of these minimal peptide regions have a high impact on phase transition, however there is still limited knowledge about the impact of primary sequence on LLPS.
Therefore, this project aims to understand the chemical rules that govern LLPS in membraneless compartments, focusing our understanding at the patterns and composition of the low complexity minimal peptide regions. Then by controlling peptides' sequence, we aim to create peptide-based artificial synthetic compartments and characterize them through biophysical and imaging techniques. The capability of these artificial compartments to sense and sequester molecules in the exterior environment and trigger key simplified biochemical reactions inside the compartments will be further studied for applications in catalysis, biomedical diagnosis, etc.
Research Fellowship in Bioelectrochemistry – Supervised by Felipe Conzuelo:
The PhD project aims to develop engineered bioelectrodes by integrating redox enzymes and other biological entities with conductive material surfaces to implement practical devices for specific applications, ranging from novel biosensors to energy conversion devices. The possibility of establishing advanced combinations of biotic and abiotic components is advantageous in the fields of energy, biomedical, and environmental research. In particular, the interfacing of redox enzymes with synthetic electrode materials allows a better understanding of bioelectrochemical reactions and the application of biocatalytic processes that have been fine-tuned over billions of years of evolution for the development of innovative technologies. In this regard, the focus of the research project will be the establishment of confined cascade reactions under electrochemical control and the modulation of microenvironments affecting the kinetics of the involved reactions. Special attention will be given to the characterisation and optimisation of the bioelectrodes towards attaining their optimal performance. The use of various surface chemistry and biotechnological approaches will be investigated for the entrapment of biomolecules on the electrode surface, maintaining their stability, activity, proper orientation, and effective electrical connection.
Research Fellowship in Cellular Biology – Supervised by Pedro Matos Pereira:
In Europe, the burden caused by antibiotic resistant bacterial infections is equivalent to influenza, HIV/Aids and Tuberculosis combined. A chief factor suggested to contribute for this heavy socioeconomical burden is the capacity of bacterial pathogens, which until recently were thought to be extracellular, to infect, persist and divide inside host cells. This project aims to explore the interplay between these facultative intracellular bacterial pathogens and host-cells autonomous immunity (mechanisms host cells use to detect and clear intracellular pathogens) in a context of bacterial infection and super-infection (bacterial plus viral infection). The selected applicant will undertake an exciting and interdisciplinary project involving molecular biology, microbiology, mammalian cell biology and complex multi-cell systems (e.g. organ-on-a-chip), advanced fluorescence microscopy (e.g. super-resolution microscopy) and image analysis.