Be the Missing Link: Postdoc Interface Fellowships
Applications are open till November 13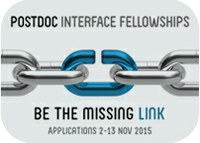 Oeiras 02-11-2015
Three post-doctoral positions are available at ITQB for enthusiastic and highly motivated researchers.
Successful candidates will integrate the exciting and growing research program of MOSTMICRO, which focuses on the molecular, cellular and structural basis of living organisms, with emphasis on important bacterial pathogens, having as ultimate goal the improvement of human health. The mission of the new postdoctoral researchers will be to bring closer the two thematic lines within MOSTMICRO, developing one of the following research projects:
Fighting multidrug resistant infections with CO and novel CORMs
RNA mimics of GFP for single cell analysis of gene expression in the intestinal pathogen Clostridium difficile
A proteogenomics approach towards the understanding of Staphylococcus epidermidis pathogenicity
ITQB has presently 100 postdoctoral fellows working in different areas of molecular biosciences, related with health and sustainability. Postdocs are a very important part of the research groups at ITQB and make an invaluable contribution to the vibrant scientific atmosphere on site, participating in all aspects of the research process and promoting themselves many activities.
See Fellowship Announcements (Editais):
These one-year postdoctoral fellowships are included in the Postdoc Interface Program of the MOSTMICRO Research Unit at ITQB-NOVA