Business opportunity for vaccine stabiliser
ITQB's team successfully completes COHiTEC Program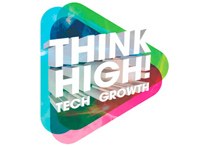 Oeiras, 04.08.11
Among the six new business projects created during the COHiTEC-Lisbon Program 2011 was InnovChem, a project based on research developed at ITQB aiming at vaccine stabilization. The program's closing session took place last 7th July at ISCTE - Instituto Universitário de Lisboa and included the presentation of projects that have successfully undergone COHiTEC's technology evaluation process.
Throughout the last 4 months, Rita Ventura and Eva Lourenço from the Laboratory of Bioorganic Chemistry attended the training program of COHiTEC destined to assess the commercial viability of products generated from technologies developed at Portuguese R&D Institutions. In the Program, multidisciplinary teams formed by researchers, management students and executives, work together with the mission of creating a business project for a high-tech / high-growth startup. Besides the researchers, the InnovChem team includes two executives, Fernando Serra and Nuno Cruz, and ITQB Professors Helena Santos and Chris Maycock as advisors.
The idea behind InnovChem is protein stabilization and the goal is to develop new products with pronounced protein stabilisation properties. Biopharmaceuticals, which include vaccines, are high value products, unstable at room temperature, and need to be transported and stored between 2 and 8oC. In Europe and the USA, where there is a mature cold chain, there is 5% failure during this process leading to high losses. The InnovChem product enhances the stability of vaccines maintaining their efficacy and safety, thus when administered to the patient they elicit the full therapeutic action avoiding side effects due to degradation. The product losses are decreased and access to biopharmaceuticals in developing countries, where the cold chain is not developed, is improved.
Comparing with their competitors, the InnovChem product is "simpler, can be used with a large variety of biopharmaceuticals, it is easy to synthesise at large scales with low cost, and has a shorter time to market", researchers say. With an investment of 2.5M€ and payback after 4 years, the team estimates earnings (EBITDA) of 39.3 M€ for year five.