European scientists unite to safeguard precision breeding for sustainable agriculture
ITQB NOVA is one of the institutions that endorses this position paper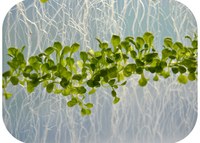 Oeiras, 25.10.2018
Leading scientists representing more than 85 European plant and life sciences research centers and institutes, including Green-It and ITQB NOVA in Portugal, have endorsed a position paper that urgently calls upon European policy makers to safeguard innovation in plant science and agriculture. These researchers are deeply concerned about a recent European Court of Justice ruling around modern genome editing techniques that could lead to a de facto ban of innovative crop breeding. As a result, European farmers might be deprived of a new generation of more climate resilient and more nutritious crop varieties that are urgently needed to respond to current ecological and societal challenges. Together with the countless statements of European research institutes that appeared online over the last months, this statement is proof of a solid consensus among the academic life science research community in Europe on the negative consequences of this ruling.
Crop improvement has been done for centuries by means of conventional plant breeding techniques, all leading to genetic changes in the plant. Today, innovative techniques represent a next step in plant breeding and allow to make the desired genetic changes with very high efficiency and precision.
According to Margarida Oliveira, Green-it coordinator and vice-director at ITQB NOVA, "we have signed these supporting documents, as many others in Portugal and all over the world, to support and highlight the need for acceptance of precision genome and agriculture editing technologies. We are sure that National and European policy makers will want to make informed and scientificaly based policies and decisions".
Support this position paper and add your name to the list of signatories here. ​
Read here the position paper on the ECJ ruling on CRISPR