New coordinator of the Biotec4Sus Master
ITQB NOVA Lab Head Isabel Abreu is the new Coordinator of the MSc in Biotechnology for Sustainability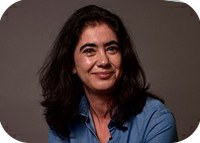 Isabel Abreu, ITQB NOVA researcher and Lab Head, is the new Coordinator of the MSc in Biotechnology for Sustainability. She replaces Margarida Oliveira, to whom we give our warmest thank you for her contributions.

The researcher is not new to this Master course: she is a teacher since its first edition, and was already part of its Scientific Committee. Abreu is also the head of ITQB NOVA's Proteome Regulation in Plants Lab, which belongs to the Genomics of Plant Stress Unit (GPlantS).

The Master in Biotechnology for Sustainability aims to train students who can contribute to the paradigm of a bio-economy, based on the sustainable use of resources. It counts on a broad faculty of recognized merit from the main national institutions in biotechnology, plant sciences and economy research. Its innovative curricular plan helps students on their path to find biobased solutions for a sustainable future.
This MSc course is coordinated by ITQB NOVA, with the cooperation of Instituto de Biologia Experimental e Tecnológica (iBET), Instituto de Investigação Agrária e Veterinária (INIAV), Instituto Gulbenkian de Ciência (IGC), and Nova School of Business and Economics (NOVA-SBE).
Learn more about the Master in Biotechnology for Sustainability in the official website.