ITQB project on biofuel cells selected for MIT-Portugal Program
FCT funds four projects in bioengineering focus areas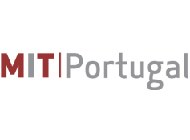 MIT-Portugal Program
Ricardo Louro, head of the Inorganic Biochemistry and NMR Laboratory, leads one of the four winning projects of the 2008 FCT competition for funding in the context of the MIT-Portugal Program in bioengineering. The project involves studying the metabolism of bacteria that use iron minerals instead of water for photosynthesis and aims to optimize their application in bacteria fuel cells.
Bacteria fuel cells can be seen as clean alternative energy sources since they can generate electricity or produce hydrogen form organic residues.
The team involved in this project also includes Cláudio Soares, head of the Protein Modeling Laboratory, Yann Astier, head of the Single Molecule Processes Laboratory, Carlos Salgueiro (FCT-UNL) and Dianne Newman (MIT).
The project received support form EDP Inovação and will run for the next three years.