Opening session marks the start of Plants for Life PhD Program
Welcome Plants for Life 2016 Students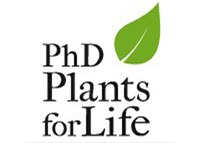 Oeiras, 29.02.2016
This week, new students at ITQB NOVA are getting ready to start their PhD. With the official start scheduled for March 7, the second year of the PhD Program in Plant Sciences begins.
The international PhD Program Plants for Life aims to train a prominent body of future world-class researchers in plant sciences able to address key biological questions related to plant growth and development, to plant responses to environmental stress and to the improvement of crop varieties and plant products. This FCT-funded program is coordinated by ITQB NOVA and associates five of the most recognized plant research centers in Portugal (ITQB NOVA, Instituto de Biologia Experimental e Tecnológica iBET, Instituto Gulbenkian de Ciência IGC, Instituto Nacional de Investigação Agrária e Veterinária IniAV, and Faculdade de Ciências da Universidade de Lisboa FCUL) with three world-class research centers in Europe (VIB-Plant Systems Biology-Gent Univ.; Max Planck Institute of Molecular Plant Physiology, and The Sainsbury Laboratory Cambridge University). These institutions promote basic research with a strong focus on translating scientific results into agricultural and industrial applications.
On the opening day, students will be welcomed by ITQB NOVA Director, Cláudio Soares, representatives of the other Portuguese Institutions associated with the program (iBET, IGC, IniAV and FCUL) and PhD Plants for Life Director Nelson Saibo. The session includes an introduction to the PhD program and brief presentations of the research activities of participating institutions
At 11h30, Marc Van Montagu, from University of Ghent, Belgium will close the opening session with a key note lecture with his perspective on research in Plant Sciences and the importance of communicating it to society. Marc Van Montagu was awarded the "World Food Prize 2013", the "Nobel Prize for food and agriculture", awarded annually to one or more people whose work has been of exceptional social importance for the quality, quantity or availability of food.
This first day also aims to help students learn about the ins and outs of life as a PhD student at ITQB.