Plant Proteomics in Europe
Journal of Proteomics highlights success of European network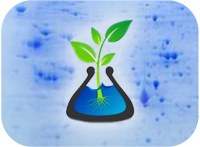 Oeiras, 02.09.11
In the last 5 years, plant proteomics in Europe has been establishing itself as scientific discipline. With the support COST (European Cooperation in Science and Technology), what was once a small community of isolated scientists has grown into a solid network of researchers, who collaborate in successful projects and publish in international journals. This change is now highlighted in a special issue of the Journal of Proteomics, which gathers contributions from active members of this Plant Proteomics network. Included are three original papers by ITQB researchers from the laboratories Plant Biochemistry, Plant Cell Wall, and Plant Cell Biotechnology.
The network "Plant Proteomics in Europe or EUPP" was established in 2006 and now involves 26 European countries (Austria, Belgium, Bulgaria, Czech Republic, Denmark, Estonia, Finland, France, Germany, Greece, Ireland, Italy, Lithuania, Luxembourg, Netherlands, Norway, Poland, Portugal, Serbia, Slovak Republic, Slovenia, Spain, Sweden, Switzerland, Turkey, and United Kingdom) as well as New Zealand that also joined the group. In this period, over 500 European scientists have participated in its activities via short-term scientific missions (STSM), training schools, or workshops. In the words of the COST action chair, Jenny Renaut, "this was an open forum for discussion and establishment of fruitful initiatives that help put European research on Plant Proteomics on the world map".
As the Portuguese participant of the EUPP network, ITQB is now also involved in the preparation of a new COST action and in a global initiative for establishing the international plant proteomics organization (INPPO).
Original Articles
Plant Proteomics in Europe
Edited by Jenny Renaut, Birte Svensson, Jesus Jorrin-Novo and Bart Panis
Journal of Proteomics, Volume 74, Issue 8, Pages 1161-1482 (12 August 2011)
Proteins associated with cork formation in Quercus suber L. stem tissues
Cândido P.P. Ricardo, Isabel Martins, Rita Francisco, Kjell Sergeant, Carla Pinheiro, Alexandre Campos, Jenny Renaut, Pedro Fevereiro
The analysis of Lupinus albus root proteome revealed cytoskeleton altered features due to long-term boron deficiency
M. Alves, S. Moes, P. Jenö, C. Pinheiro, J. Passarinho, C.P. Ricardo
A proteomic analysis of the wound response in Medicago leaves reveals the early activation of a ROS-sensitive signal pathway
Nelson C. Soares, Jolanta Wojtkowska, Phil A. Jackson