Last week to apply to the 2nd edition of Startup Research
There are 18 scholarships available. This ITQB NOVA and Nova SBE Post Graduation aims to help researchers envision the value their science can generate.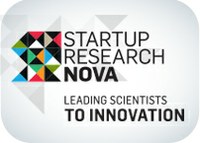 The applications to StartUp Research, the Post-Graduation programme developed in partnership between Instituto de Tecnologia Química e Biológica António Xavier (ITQB NOVA) and Nova School of Business & Economics (Nova SBE), are open until next Friday, 13 December 2019.
StartUp Research is a 3-month programme, designed to endow Life Science researchers with an Innovation mindset. In a truly interdisciplinary approach, the programme brings scientists, entrepreneurs, and industry together, and provides all science managers and executives an advanced scientific degree aimed at managing innovation and businesses. ITQB NOVA is responsible for the technical content (e.g., innovation in biotech, intellectual property protection, project management etc.) and Nova SBE will outline the innovation and entrepreneurship side to it. In this edition, there is an extended project management unit and a new Grant Writing training.
The course offers 18 scholarships, which may either partially or fully cover tuition. There are 15 scholarships from the Municipality of Oeiras, covering 1500€ (equivalent to the full tuition of a MSc or PhD student from ITQB NOVA, NOVA SBE and all other NOVA schools), 2 full scholarships from ITQB NOVA to students enrolled in ITQB NOVA-coordinated MSc and/or PhD programs only, and 1 full scholarship from Pharmis, attributed to the best idea fitting the companies' major innovation areas.
Students, researchers and staff from ITQB NOVA, NOVA SBE, affiliated institutions (iBET, IGC, INIAV, and Champalimaud Foundation) or other academic institutions also benefit from a reduced tuition fee.
The second edition of Startup Research is taking place from 10 January to 9 April 2020. Classes are taught on Fridays (14h – 19h) and Saturdays (9h - 13h) ITQB NOVA and at NOVA SBE.
If you wish to learn more, please visit the official page.