Summer Science @ITQB NOVA project selected for Microbiotech17
João Zagalo presented his ITQB NOVA Summer Course work at 7th Congress of Microbiology and Technology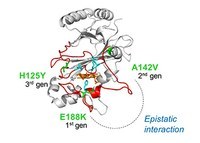 Oeiras, 12 November 2017
Summer Science @ ITQB NOVA is a Summer course designed to provide undergraduate students the opportunity to experience science in a cutting-edge research institute. Started in 2016, it puts students during one week in a laboratory of their choice developing a project under the supervision of a senior researcher.
João Zagalo Pereira was one of the selected students for the class of 2017, and the work he developed at Lígia Martins Lab with postdocs Vânia Brissos and Sónia Mendes was one of the selected oral presentations for MICROBIOTEC'17, the joint congress of the Portuguese Society of Microbiology and the Portuguese Society of Biotechnology. "Comparison of activity of Pseudomonas putida PpDyP peroxidase and its evolved variant 6E10 for 28 lignin-related phenolics" was included in the symposium "Industrial and Food Microbiology and Biotechnology".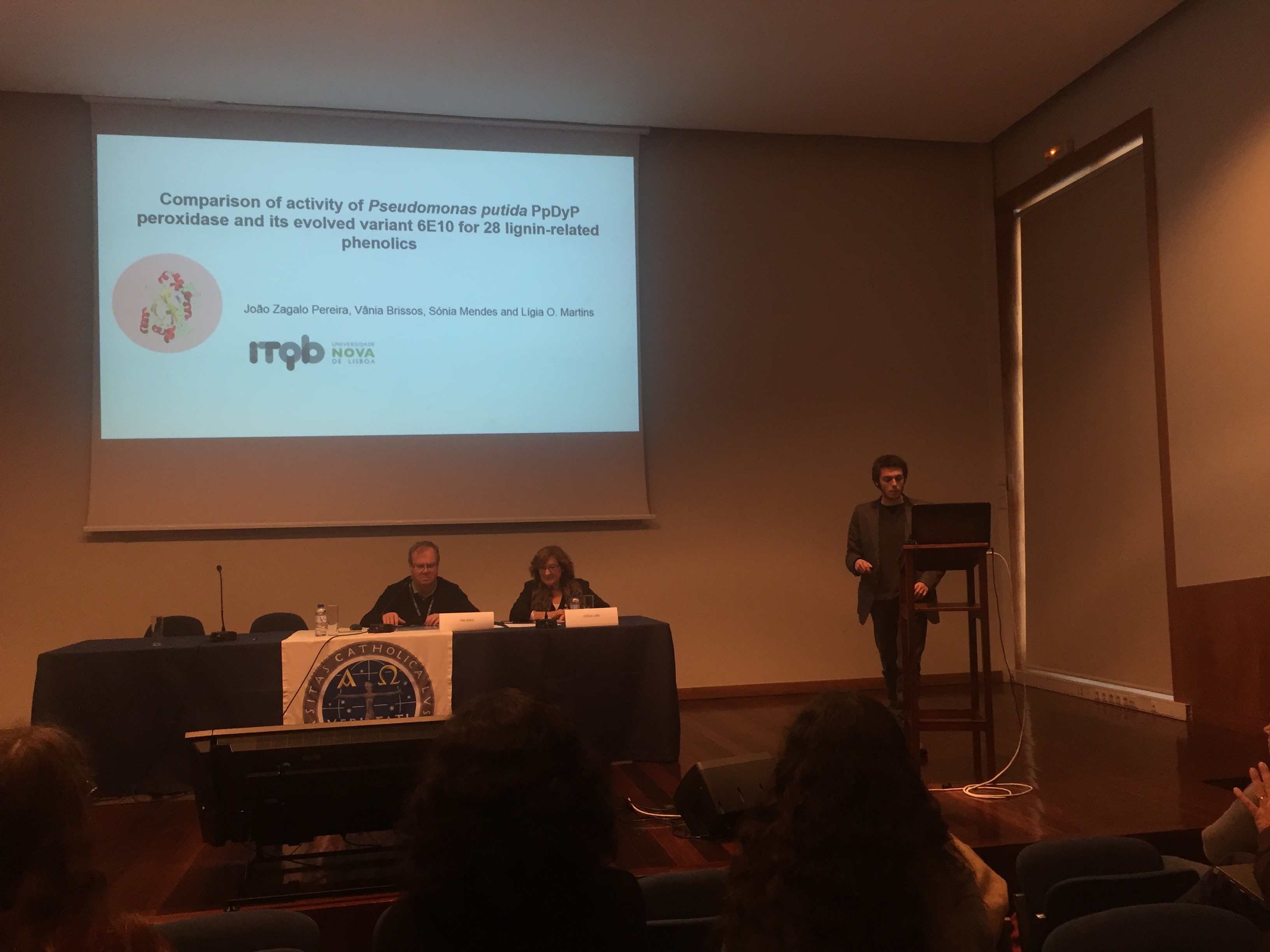 "This project is part of our ongoing work on improving the properties of bacterial enzymes for lignin degradation and valorization. João Zagalo had very good results during his period as a Summer Science student at our lab, and we encouraged him to submit an abstract to Microbiotech17", said Lígia Martins, responsible investigator. "It was a pleasure, as a supervisor and a professor, to see him do an oral presentation of this project. We are always available to welcome and nourish motivated young students, and João Zagalo did a great job that was recognized this way".
Next Summer Science @ITQB NOVA will take place in July 2018, more information soon.