Training course on engineering and rational design of biocatalysts
Registrations are open until May 10th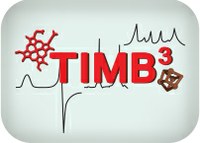 Oeiras, 15.04.2019
Registrations are now open for a one week course on engineering and rational design of biocatalysts. The course will be held from 24 to 28 June 2019 at ITQB NOVA within the framework of the European TIMB3 (Twin to Illuminate Metals in Biology and Biocatalysis Through Biospectroscopy) project.
The course is targeted for PhD students and Post Docs with background in chemistry, physical chemistry and physics who possess only basic knowledge of biochemistry, and want to develop skills in molecular biology and protein biochemistry. If you are a member of a laboratory affiliated with the TIMB3 Consortium you are eligible for support that will cover your registration and expenses (excluding travels), all information regarding registration can be found on the website.
The workshop consist of theoretical lectures and laboratory practicals. The theoretical part will cover principles of enzyme engineering and rational design, cloning and site directed mutagenesis, expression systems (bacteria and eukaryotes), expression methods (small, medium and large scale), preparation of protein extract (buffer components, harvest and cell disruption), protein purification methods, protein characterization, stability analysis and storage of purified proteins. Considerations related to expression and purification of soluble and membrane associated metalloproteins will be specifically addressed.
In the laboratory practicals the participants will get hands on experience in mutagenesis, protein expression and purification, as well as general protein characterization (including quantification and SDS-PAGE gel analysis), through expression and purification of recombinant native and engineered heme containing metalloenzymes.